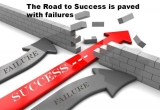 Just starting out? Learn from the mistakes other researchers made early on in their efforts. As Henry Ford said, "Failure is an opportunity to start over, this time more intelligently.". Another quote, "The Road To Failure Is Paved With Good Intentions" is attributed to W. Clement Stone. Let the Society guide you to doing it the correct way from the beginning. Many researchers initially are told to skip the first step on purpose. Those advisors have good intentions, but without implementing the proper methodology from the beginning, it may become impossible to go back and re-do the work the correct way.
Documentation - don't skip this step, it is first
The most important (and least fun) part of genealogy is documenting your work. Without this step, you will never be able to go back and answer the question, "how do you know?" The Society recommends that genealogists read the book entitled "Evidence! Citation & Analysis for the Family Historian" by Elizabeth Shown Mills.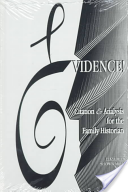 This is even more important than interviewing all known living relatives. If you do not know how to properly record and source your information, your interviews will not be recorded in a way that you can later reference factually. The book will instruct you in both the sound analysis of evidence and the correct form of citing your sources. For further guidance on proper citation, you can refer to "Evidence Explained: Citing History Sources from Artifacts to Cyberspace. Third Edition", also by Elizabeth Shown Mills.
Interview your relatives
Start with what you know - yourself; where were you born? when? to whom? The first question to ask others is, "Did anyone ever start a family tree of our family?", as some of the work may have been done already. If possible, record your conversations.
Record your data electronically using one central process
Once you have a basic outline of your family, you will have to get organized. The easiest way to do this is with genealogy software. Database designers have a phrase, "One fact, one place." This limits the possibility of redundancy and future errors or conflicts of facts. Don't duplicate your information in multiple places. There are many excellent programs available, some are better in certain aspects than others. Find one that you like. If you do this, then as your tree grows, you will always have one single common point of reference and documentation. Remember to back up your data so that in case anything happens to your computer, you have not lost any of your work.
Network, collaborate and look to help others
All these techniques will help you and your own research.
Plan to publish your results in some format and at some set time in the future
As Pamela Weisberger ob"m (president of Gesher Galicia and Vice-President of Programs at the JGS of Los Angeles) told me a few years before her untimely passing, "After all...what is the point of doing so much research if you can't share it."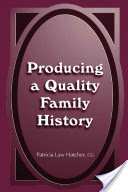 An excellent resource to review if you plan to produce a real book is "Producing a Quality Family History" by Patricia Law Hatcher. Although the book was published in 1996, the overall concepts of the book content and layout are timeless.
Clicking on the image of the book should bring you to a Google Books page where you can see the table of contents and a few other pages.
See some more ideas on the Standards project page
Standards are important to implement from the beginning, but also possible to change to suit your evolving research needs.